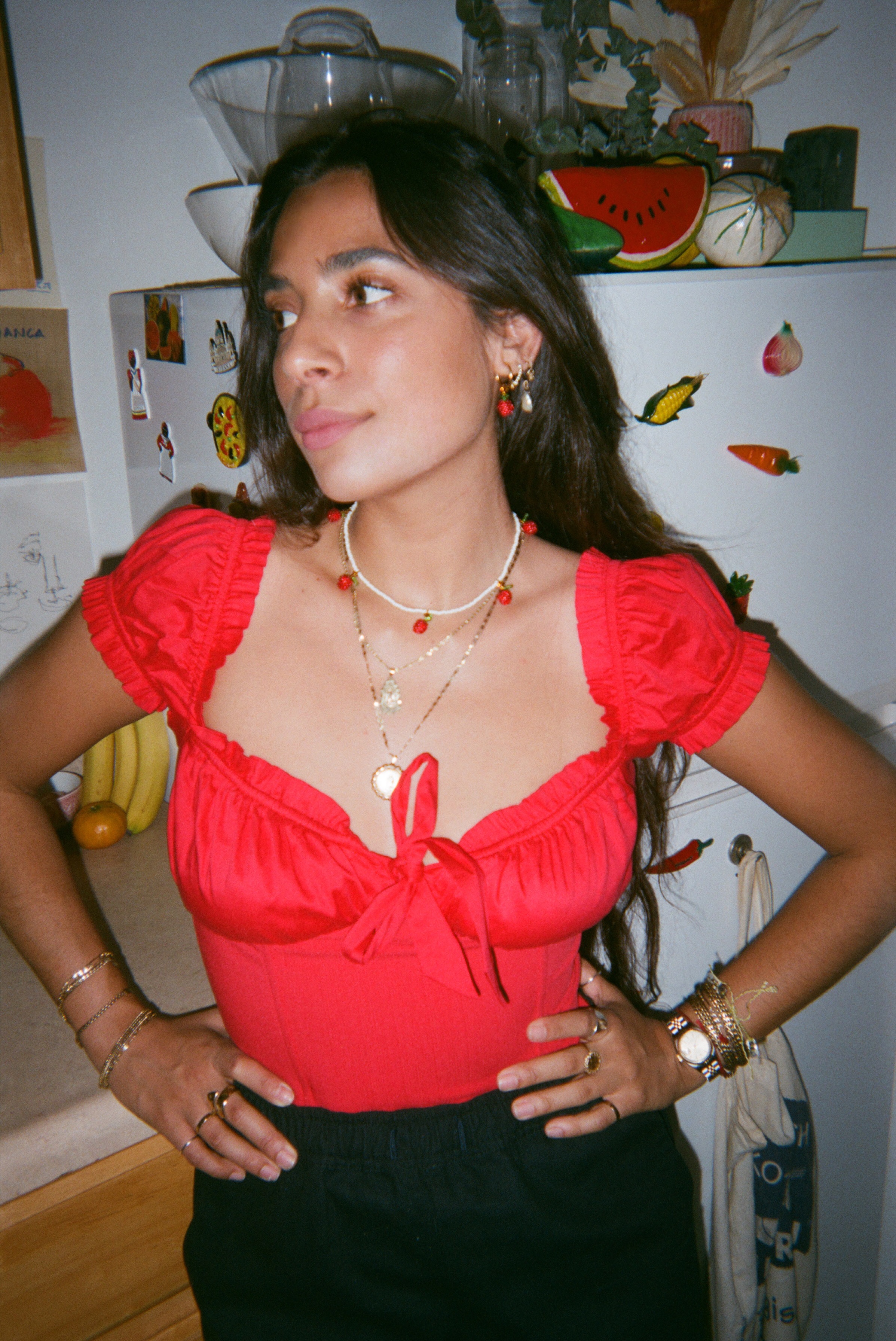 vbiancav Apple Necklace
The vbiancav Apple necklace is elaborated by Julia, our amazing sample and all around coordinator of designs. She makes it all come to life! Meet both Bianca and Julia in this blog post here <3
Our #spiritfruit collection is part of our desire to make it even more personal. We have shared a few words about it here. For the moment we have ten special vbiancav Apple Necklaces in stock, so be quick. Once they are gone, we will do a short round of pre-orders for you guys. And great news - because the necklace is exclusively available here in our shop, we can offer FREE WORLD WIDE SHIPPING. Isn't that great?? Just write vbiancav upon checkout <3 <3
Each necklace is made entirely by hand. To get a little sense of the ambience check out this video we made.
Right now all our beadwork has given full time employment to Bernabela, Marí, Chonita, Julia and Isabel - meet them here. We pay three times as much as in the markets - we want to reach beyond fairtrade so that the women can provide for themselves and invest in their future. Here is Bernabela explaining a bit about this.
Info
Measures 38cm in full length, but has three adjustable options.
Pricing
Our platform unfortunately does not support multiple currencies. The prices listed below are an estimate, but please note that you will be charged in Danish currency and that the exact amount will depend on the exchange rate of the day.
750 DKK / 114$ / 100€ / 86£
ps. beautiful Bianca pics by Sarah Russell and Julia pics by Elisa Sapalu